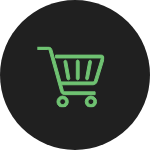 Shop
Click the "Shop Now" button below to start shopping and fill your cart.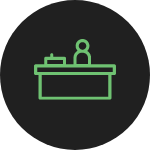 Checkout
Choose Credova at checkout to
finalize your payment.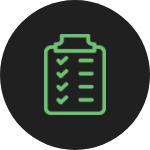 Plan
Figure out what you're going to spend your $15k on! Ammo, guns, or maybe something else?
Credova - USCCA AMMO Giveaway
Official Sweepstakes Rules
NO PURCHASE OR PAYMENT NECESSARY TO ENTER OR WIN. A PURCHASE WILL NOT INCREASE YOUR CHANCES OF WINNING.
THIS SWEEPSTAKES IS VOID IN, FLORIDA, RHODE ISLAND, NEW YORK, AND WHERE PROHIBITED BY LAW.
1. Sweepstakes Sponsor and Administrator. Delta Defense LLC, with offices located at 1000 Freedom Way, West Bend, WI 53095, and U.S. Concealed Carry Association, Inc. (collectively Delta Defense, LLC and U.S. Concealed Carry Association, Inc. are referred to as "Sponsor" or "USCCA") are sponsoring this Sweepstakes. The administrator of this Sweepstakes is Credova Financial, LLC, with offices located at 9484 Double R Blvd, Reno, NV 89521 (the "Administrator" or "Credova," together with the Sponsor the "Sweepstakes Entities"). This Sweepstakes is neither endorsed by, nor sponsored by, nor affiliated in any way with any of the non-Sweepstakes Entity companies or products mentioned on the web pages or other marketing materials associated with this Sweepstakes. Each non-Sweepstake Entity company and product has its own registered trademarks that are not owned by the Sweepstakes Entities, nor is the company or their trademarks affiliated in any way with the Sweepstakes Entities or this Sweepstakes.
2. Acceptance of Official Rules. By entering the Credova-USCCA Ammo Giveaway (the "Sweepstakes"), you (the "Entrant" or "you") hereby accept and agree to these official rules (the "Official Rules") of the Sweepstakes. Any violation of the Official Rules may result in disqualification.
3. Eligibility. This Sweepstakes is only open to: (i) legal U.S. residents of the 50 United States and District of Columbia, excluding residents of Florida, Rhode Island, and New York, and Massachusetts, (ii) who are twenty-one (21) years of age or older at the time of entry, (each an "Authorized Entrant"). The Sweepstakes Entities' employees, directors, and their immediate family members, and those of its affiliated companies, are not eligible to participate in the Sweepstakes. "Immediate family" means parents, spouses, children, siblings or any members of the same households. This Sweepstakes is subject to all applicable federal, state, and local laws and regulations. By participating in this Sweepstakes, Entrant agrees fully and unconditionally to these Official Rules and decisions of the Sweepstakes Entities, which are final and binding in all matters related to the Sweepstakes. Winning a prize is contingent upon fulfilling all requirements set forth herein.
4. Sweepstakes Period. The Sweepstakes begins on April 11, 2022 at 12:01am (PST) and ends on June 30, 2022 at 11:59pm (PST) (the "Entry Period"). Entries received prior to or after the Entry Period will be disqualified. The Entry Period is subject to change at the Sweepstakes Entities' discretion if for any unforeseen reason the Sweepstakes cannot be conducted as planned.
5. Entering the Sweepstakes. There are two ways to enter:
Entry by Purchase. Each Authorized Entrant, who makes a purchase (of any amount) at a Credova Merchant during the Entry Period, and finances that purchase with financing by Credova, will receive one (1) entry in the Sweepstakes for every Qualifying Purchase ("Promotion Entry") completed with Credova financing. For purposes of these Official Rules, a "Qualifying Purchase" is defined as any purchase of any product or service sold by a Merchant that offers Credova financing, and where Credova financing is used to complete such purchase. Purchase in not available in every state. A sample of merchants offering Credova financing can be found at: https://credova.com/seeallstores.

Alternative Method of Entry: Authorized Entrants may also submit an entry on a plain piece of 3" x 5" paper, and hand print his or her complete name, mailing address, e-mail address, and phone number. The Authorized Entrant must mail the entry in a hand addressed envelope with first-class postage affixed, to: Credova, ATTN: Credova-USCCA Ammo Giveaway to P.O. Box 18119 Reno, NV 89511. The entry must be postmarked by June 30, 2022 and received by Credova on or before July 3, 2022. No mechanically reproduced entries permitted, and this alternative method of entry is limited to one (1) entry in Sweepstakes per Authorized Entrant. Illegible and/or incomplete entries are void.

6. Prize. The Prize Winner (defined below) will be awarded a check for $15,000, which will be supplied by Sponsor and may be used to buy ammunition of the Prize Winner's choosing (the "Prize"), if the Prize Winner is able to pass any required background check and otherwise comply with any federal, state, or local law related to the purchase of ammunition. SPONSOR IS NOT GIVING AWAY FIREARMS OR AMMUNITION AS PART OF THE CONTEST. Because it is illegal in some states to ship firearms or ammunition, and it can be difficult to legally transfer the same, the Prize Winner will receive a check for the value of the ammunition associated with the Prize. All federal, state, and local laws apply. Void where prohibited. The payout method will be determined by the Sponsor.
Except for the cost of the Prize, all expenses, and costs, including but not limited to federal, state and local taxes, related to accepting and/or using the Prize, are the sole responsibility of the Winner. If a winner cannot accept the Prize as stated, the Prize will be forfeited in its entirety and awarded to an alternate winner, at the sole discretion of the Sponsor. The Prize cannot be assigned, transferred, or substituted in whole or in part, except by the Sponsor who may, at its sole discretion, substitute a prize or any element thereof, Sponsor will not replace any lost, misdirected, destroyed or stolen checks which become the sole responsibility of the winner/Institution upon receipt.
7. Selection and Notification. All valid entries received by Credova by the end of the Entry Period will be eligible for a random drawing to take place on July 14, 2022. At that time one (1) Authorized Entrant will be selected at random and will become the "Potential Prize Winner." Odds of winning are based on the number of eligible entries received.
The Potential Prize Winner's name will be posted on Credova's website, and the Potential Prize Winner will be notified by telephone and/or e-mail. Upon successful notification by Credova to the Potential Prize Winner, Credova will deliver a letter to the Potential Prize Winner (the "Prize Notification Letter") which must be signed and returned by the Potential Prize Winner and received by Credova within ten (10) days of receipt of the Prize Notification Letter.
If the Potential Prize Winner cannot be reached after a reasonable effort has been made during seven (7) days from the first notification attempt, or the Prize Notification Letter is not returned to Credova as required above, such person may be disqualified, with an alternate Potential Prize Winner selected in a random drawing from among the remaining eligible entries received during the Entry Period, in the same manner described above and will be notified as outlined above.
The Sweepstakes Entities are not responsible for notifications (including the Prize Notification Letter) that are misdirected, not received, or undeliverable because of errors in the telephone number, e-mail addresses or mailing addresses submitted by entrants, because such addresses are no longer correct, or for any other reason beyond the control of the Sweepstakes Entities.
If for any reason, this Sweepstakes is not capable of running as planned, an event occurs that corrupts or affects the administration, security, fairness, or proper conduct of this Sweepstakes, or this Sweepstakes is not capable of being conducted as described in these Official Rules, the Sweepstakes Entities will have the right, at their sole discretion, to cancel, terminate, modify or suspend this Sweepstakes, and select a substitute Potential Prize Winner in a random drawing from entries already received, or as otherwise deemed fair and appropriate by the Sweepstakes Entities.
8. Prize Taxes. There may be tax implications with accepting the Prize. The Potential Prize Winner is responsible for investigating if there are any tax implications, and for paying any and all taxes. The Potential Prize Winner accepts and acknowledges the tax implications. All federal, state, local and other tax liabilities arising from this Sweepstakes, including, without limitation, winning a Prize, will be the sole responsibility of the Prize Winner. The Sweepstakes Entities cannot provide tax advice; please consult with your own tax adviser.
9. Publicity. Notwithstanding any other term herein, except where prohibited by law, submission of any entry constitutes the Entrant's consent to use of his/her name, likeness, voice, state of residence, biographical and prize information, statements about the promotion, anything submitted to enter the Sweepstakes and/or the entrant's photo for the Sweepstakes Entities' advertising and promotional purposes in any media now known or hereafter devised without review, notification, approval or compensation.
10. Conditions of Entry. The Sweepstakes Entities assume no liability and are not responsible for, and the Entrant hereby forever waives any rights to any claim in connection with, lost, late, incomplete, corrupted, stolen, misdirected, or illegible entries, for any incorrect or inaccurate information, whether caused by end users, by third parties, or by equipment or programming, and they assume no responsibility for any error, omission, interruption, deletion, defect, delay in operation or transmission, communication failure, theft, destruction, or unauthorized access to the Sweepstakes. All entries become the property of the Sweepstakes Entities upon submission. Each Entrant in this Sweepstakes, including, without limitation, the Winner, as a condition to the Sweepstakes, hereby releases and agrees to hold harmless the Sweepstakes Entities and their respective directors, officers, employees and agents from all liability for any injuries, loss or damage of any kind to person, including death, and property, arising in whole or in part, directly or indirectly, from acceptance, possession, use or misuse of the Prize and participation in this Sweepstakes. THE SWEEPSTAKES AND THE PRIZE ARE PROVIDED "AS IS" WITHOUT WARRANTY OF ANY KIND, EITHER EXPRESS OR IMPLIED, INCLUDING BUT NOT LIMITED TO, THE IMPLIED WARRANTIES OF MERCHANTABILITY, FITNESS FOR A PARTICULAR PURPOSE OR NON-INFRINGEMENT.
11. Severability. In the event that any provision of these Official Rules is found invalid or unenforceable pursuant to judicial decree or decision, the remainder of the Official Rules shall remain valid and enforceable according to its terms. By entering, you acknowledge that you intend that the provisions of these Official Rules be enforced to the fullest extent permitted by applicable law. Accordingly, you agree that if any provisions are deemed not enforceable, they shall be deemed modified to the minimum extent required by applicable law.
12. Privacy Policy. All entry information submitted to Credova as part of this Sweepstakes will be treated in accordance with Credova's privacy policy, available at: https://credova.com/privacy. Credova may use this personal information to send you information about the Credova or Credova's products, unless you opt-out of receiving any of these materials.
13. Governing Law, Jurisdiction and Disputes. Void where prohibited by law. All issues and questions concerning the construction, validity, interpretation and enforceability of these Official Rules, or the rights and obligations of Entrant and the Sweepstakes Entities in connection with this Sweepstakes, shall be governed by and construed in accordance with the laws of Delaware, without giving effect to any choice or conflict of law provision or rule that would require or permit the application of the laws of any jurisdiction other than those of Delaware. Each party hereby irrevocably and unconditionally agrees to, and waives all objections to, the courts of Delaware for any and all disputes, actions, suits or proceedings it may bring rising out of or relating to this promotion.
EACH ENTRANT AGREES THAT: (1) ANY AND ALL CLAIMS, JUDGMENTS AND AWARDS SHALL BE LIMITED TO ACTUAL OUT-OF-POCKET COSTS INCURRED, INCLUDING COSTS ASSOCIATED WITH ENTERING THIS SWEEPSTAKES, BUT IN NO EVENT ATTORNEYS' FEES; AND (2) UNDER NO CIRCUMSTANCES WILL ANY ENTRANT BE PERMITTED TO OBTAIN AWARDS FOR, AND ENTRANT HEREBY WAIVES ALL RIGHTS TO CLAIM, PUNITIVE, INCIDENTAL, AND CONSEQUENTIAL DAMAGES, AND ANY OTHER DAMAGES, OTHER THAN FOR ACTUAL OUT-OF-POCKET EXPENSES, AND ANY AND ALL RIGHTS TO HAVE DAMAGES MULTIPLIED OR OTHERWISE INCREASED.
14. Winner's Name. For the name of the Winner, send a self-addressed, stamped envelope to Credova, ATTN: Credova-USCCA Ammo Giveaway to P.O. Box 18119 Reno, NV 89511. The request must be received no later than two months after the end of the Entry Period. The Winner's name will also be posted on the Credova's website.
15. Conduct of Participation. By entering the Sweepstakes, Entrant affirms that he or she has read and agrees to abide by these Official Rules. Sponsor reserves the right to disqualify any Entrant acting in violation of these Official Rules or found tampering with entry process or with operation of the Sweepstakes or the website.

[1] Financing through Credova may include its loan program where originations will be made through Cornerstone Bank, doing business as noka. Cornerstone Bank, Member FDIC.